Siming Chen 陈思明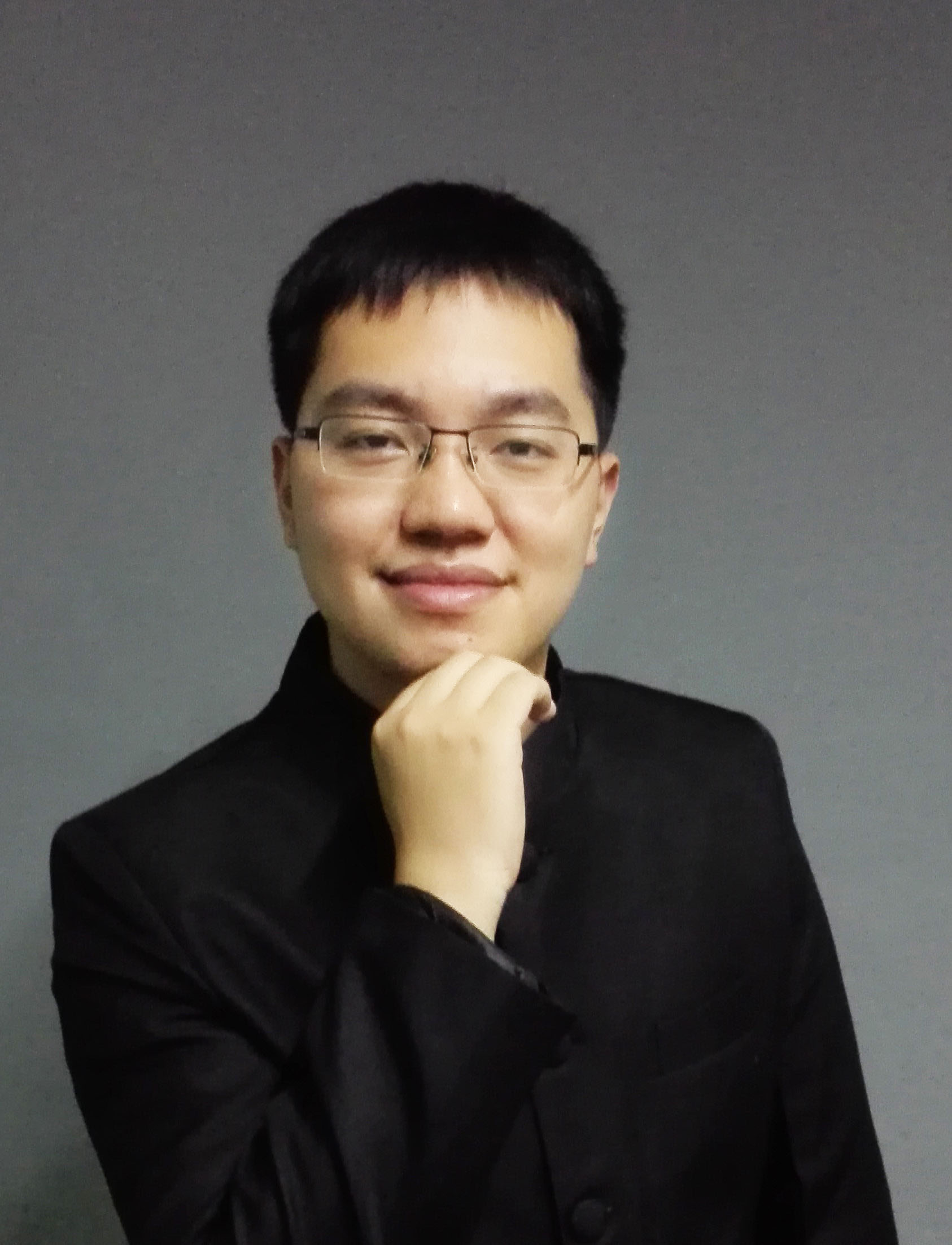 ---
I am an Associate Professor at School of Data Science, Fudan University. I was a Research Scientist in Fraunhofer Institute for Intelligent Analysis and Information Systems (Fraunhofer IAIS), working with Dr. Gennady Andrienko and Dr. Nathaliyia Andrienko in Germany. I was also a Postdoctoral Researcher at University of Bonn, working with Prof. Stefan Wrobel. I received my Ph.D. on Computer Science at EECS, Peking University under my supervisor Prof. Xiaoru Yuan. My research interests are in general visualization and visual analytics techniques as well as human-centered artificial intelligence. My special focuses are spatial temporal visualization, social network visual analytics, security visual analytics and storytelling techniques. I like computers, travelling and poems. I believe information can be spread widely through visual communication.
[News] Our research group focusing on visual analytics and human-centered machine learning in Fudan University is newly built. Undergraduate students, prospective graduate students and Post-docs, who want to do research with me, are welcome to drop me an email.
Education
Sep 2011 - 2017, Peking University (Graduated with Honors), Beijing, PRC, Ph.D on Computer and Information Technology

Sep 2007 - 2011, Fudan University (Graduated with Honors), Shanghai, PRC, BS on Information Security, School of Computer Science and Technology, minor in World Economy and Trade, School of Economics.
Research Experience
Projects
Publications
Papers

Yijie Hou, Chengshun Wang, Junhong Wang, Xiangyang Xue, Xiaolong (Luke) Zhang, Jun Zhu, Dongliang Wang, Siming Chen*.
Visual Evaluation for Autonomous Driving.
IEEE Transactions on Visualization and Computer Graphics (VIS'21), Accepted, 2022.


| Paper | pdf (15.4 MB) | Video | mp4 (58.6 MB) |

Siming Chen, Natalia Andrienko, Gennady Andrienko, Jie Li, Xiaoru Yuan.
Co-Bridges: Pair-wise Visual Connection and Comparison for Multi-item Data Streams.
IEEE Transactions on Visualization and Computer Graphics (VAST'20), 27(2): 1612-1622, 2021.


| Paper | pdf (3.9 MB) | Video | mp4 (26.9 MB) |

Shahid Latif, Siming Chen, Fabian Beck.
A Deeper Understanding of Visualization–Text Interplay in Geographic Data-driven Stories.
Computer Graphics Forum (EuroVis'21), 40(3): 311-322, 2021.


| Paper | pdf (1.2 MB) |

Peng Xie, Wenyuan Tao, Jie Li, Wentao Huang, Siming Chen.
Exploring Multi-dimensional Data via Subset Embedding.
Computer Graphics Forum (EuroVis'21), 40(3): 75-86, 2021.


| Paper | pdf (5.7 MB) |

Jiazhi Xia, Jie Li, Siming Chen, Hongxing Qin and Shixia Liu.
A survey on interdisciplinary research of visualization and artificial intelligence. (In Chinese)
SCIENCE CHINA Information Sciences, 51(11): 1777, 2021.


| Paper | pdf (3.7 MB) |

Shuai Chen, Sihang Li, Siming Chen, Xiaoru Yuan.
R-Map: A Map Metaphor for Visualizing Information Reposting Process in Social Media.
IEEE Transactions on Visualization and Computer Graphics (VAST'19), 26(1): 1204-1214, 2020.


| Paper | pdf (2.1 MB) | Slides | pptx (53.3 MB) | Video | mp4 (35.7 MB) |

Phong H. Nguyen, Rafael Henkin, Siming Chen, Natalia Andrienko, Gennady Andrienko, Olivier Thonnard, Cagatay Turkay.
VASABI: Hierarchical User Profiles for Interactive Visual User Behaviour Analytics.
IEEE Transactions on Visualization and Computer Graphics (VAST'19), 26(1): 77-86, 2020.


| Paper | pdf (1.5 MB) | Video | mp4 (39.3 MB) |

Siming Chen, Natalia Andrienko, Gennady Andrienko, Linara Adilova, Jeremie Barlet, Joerg Kindermann, Phong.H Nguyen, Olivier Thonnard, Cagatay Turkay.
LDA Ensembles for Interactive Exploration and Categorization of Behaviors.
IEEE Transactions on Visualization and Computer Graphics (TVCG), 26(9): 2775 - 2792, 2020.


| Paper | pdf (20.1 MB) | Slides | pptx (10 MB) | Video | mp4 (6.3 MB) |

Siming Chen, Jie Li, Gennady Andridenko, Natalia Andrienko, Yun Wang, Phong.H Nguyen, Cagatay Turkay.
Supporting Story Synthesis: Bridging the Gap between Visual Analytics and Storytelling.
IEEE Transactions on Visualization and Computer Graphics (TVCG), 26(7): 2499 - 2516, 2020


| Paper | pdf (10.1 MB) | Slides | pptx (50 MB) | Video | mp4 (86.3 MB) |

Jie Li, Siming Chen, Wei Chen, Gennady Andrienko, Natalia Andrienko.
Semantics-Space-Time Cube. A Conceptual Framework for Systematic Analysis of Texts in Space and Time.
IEEE Transactions on Visualization and Computer Graphics (TVCG), 26(4):1789 - 1806, 2020.


| Paper | pdf (4.8 MB) | Video | mp4 (9.9 MB) |

Feng Liu, Gennady Andrienko, Natalia Andrienko, Siming Chen, Davy Janssens, Geert Wets, Yannis Theodoridis.
Citywide Traffic Analysis Based on the Combination of Visual and Analytic Approaches.
Journal of Geovisualization and Spatial Analysis (JGSA), Springer, 4: 15:1 - 15:17, 2020.


| Paper | pdf (2.8 MB) |

Yun Han, Zhenhuang Wang, Siming Chen, Guozheng Li, Xiaolong Zhang, Xiaoru Yuan
Interactive Assigning of Conference Sessions with Visualization and Topic Modeling.
In Proceedings of IEEE Pacific Visualization Symposium (PacificVis 2020 Notes), pages 236-240, Tianjin, China, Jun.3-5, 2020.


| Paper | pdf (3.5 MB) |

Siming Chen, Gennady Andrienko, Natalia Andrienko, Christos Doulkeridis, Athanasios Koumparos.
Contextualized Analysis of Movement Events.
in Proceedings of EuroVA'19 (Best Paper Award), Pages 49-53, Porto, Portugal, Jun.3-7, 2019.


| Paper | pdf (4.9 MB) | Slides | pptx (12 MB) |

Linara Adilova, Livin Natious, Siming Chen, Olivier Thonnard, and Michael Kamp.
System Misuse Detection via Informed Behavior Clustering and Modeling.
DSN Workshop on Data-Centric Dependability and Security (DCDS'19), 2019


| Paper | pdf (0.6 MB) | Slides | pptx (1.7 MB) |

Jie Li, Siming Chen, Kang Zhang, Gennady Andrienko, Natalia Andrienko
COPE: Interactive Exploration of Co-occurrence Patterns in Spatial Time Series.
IEEE Transactions on Visualization and Computer Graphics (TVCG), 25(8): 2554-2567, 2019.


| Paper | pdf (3.8 MB) | Video | mp4 (16.8 MB) |

Wei Zhang, Siwei Tan, Kai Liu, Lei Shi, Siming Chen, Wei Chen
A New Perspective on the Study of Literature (Songci): Text Correlation and Spatio-Temporal Visual Analytics.
Journal of Computer-Aided Design & Computer Graphics, 31(10):1689-1697, 2019 (ChinaVis'19), in Chinese.


| Paper | pdf (0.4 MB) |

Xueyi Chen, Liming Shen, Ziqi Sha, Richen Liu, Siming Chen, Genlin Ji, and Chao Tan.
A Survey of Multi-Space Techniques in Spatio-Temporal Simulation Data Visualization.
Visual Informatics (Best Survey Paper Award of ChinaVis'19), 3:129-139, 2019.


| Paper | pdf (4.3 MB) |

Min Gao, Yuzhe Xiang, Lijun Wang, Richen Liu, Siming Chen, Jingle Jia, Genlin Ji, and Sitong Fang.
Histogram-Based Nonlinear Transfer Function Edit and Fusion.
Lecture Notes in Computer Science (the 10th International Conference on Image and Graphics, ICIG'19), 11902:300-315, 2019.


| Paper | |

Siming Chen, Shuai Chen, Zhenhuang Wang, Jie Liang, Yadong Wu, Xiaoru Yuan.
D-Map+: Interactive Visual Analysis and Exploration of Ego-centric and Event-centric Information Diffusion Patterns in Social Media.
ACM Transactions on Intelligent Systems and Technology (TIST), 10(1): 11:1 - 11:26, 2018.


| Paper | pdf (1.3 MB) |

Siming Chen, Shuai Chen, Natalia Andrienko, Gennady Andrienko, Phong H. Nguyen, Cagatay Turkay, Olivier Thonnard, Xiaoru Yuan
User Behavior Map: Visual Exploration for Cyber Security Session Data.
in Proceedings of 2018 IEEE Symposium on Visualization for Cyber Security (VizSec'18) , Pages 1-4, Berlin, Germany, Oct.22, 2018.


| Paper | pdf (5.7 MB) | Slides | pdf (17.2 MB) |

Jie Li, Siming Chen, Gennady Andrienko, Natalia Andrienko
Visual Exploration of Spatial and Temporal Variations of Tweet Topic Popularity.
in Proceedings of EuroVis Workshop on Visual Analytics (EuroVA'18) (Best Paper Award), Pages 7-11, Brno, Czech Republic, Jun.4-8, 2018.


| Paper | pdf (1.1 MB) |

Alexandra Diehl, Michael Hundt, Johannes Häußler, Daniel Seebacher, Siming Chen, Nida Cilasun, Daniel Keim and Tobias Schreck.
SocialOcean: Visual Analysis and Characterization of Social Media Bubbles.
in Proceedings of 2018 International Symposium on Big Data Visual and Immersive Analytics (BDVA'18) , Konstanz, Germany, Oct.17-19, 2018.


| Paper | pdf (5.7 MB) |

Alexandra Diehl, Bin Yang, Rahul Deb Das, Siming Chen, Gennady Andrienko, Natalia Andrienko, Doris Dransch and Daniel Keim.
User Uncertainty: A Human-Centred Uncertainty Taxonomy for Volunteer Geographic Information through the Visual Analytics Workflow.
in Proceedings of VGI Geovisual Analytics Workshop 2018, Konstanz, Germany, Oct.19, 2018.


| Paper | pdf (0.3 MB) |

Siming Chen, Zuchao Wang, Jie Liang, Xiaoru Yuan.
Uncertainty-aware Visual Analytics for Exploring Human Behaviors from Heterogeneous Spatial Temporal Data.
Journal of Visual Languages and Computing (ChinaVis'16, Honorable mention for Best Paper Award), 48: 187-198, 2018, .


| Paper | pdf (4.1 MB) | Slides | pdf (4.1 MB) |

Richen Liu, Siming Chen, Genlin Ji, Bin Zhao, Qiusheng Li, Mingjun Su.
Interactive Stratigraphic Structure Visualization for Seismic Data.
Journal of Visual Languages and Computing (JVLC), 48: 81-90, 2018 .


| Paper | pdf (14.3 MB) | Video | flv (17.1 MB) |

Siming Chen, Shuai Chen, Lijing Lin, Xiaoru Yuan, Jie Liang, Xiaolong (Luke) Zhang.
E-Map: A Visual Analytics Approach for Exploring Significant Event Evolutions in Social Media.
in Proceedings of IEEE Symposium on Visual Analytics Science and Technology (VAST'17), Pages 36 - 47, Phoenix, USA, Oct.1-6, 2017.


| Paper | pdf (10.2 MB) | Video | mp4 (23.4 MB) | Slides | ppt (38 MB) |

Siming Chen, Lijing Lin, Xiaoru Yuan.
Social Media Visual Analytics.
Computer Graphics Forum (EuroVis State-of-the-Art Report'17), 36(3): 563-587, 2017.


| Paper | pdf (24.6 MB) | Slides | ppt (80.1 MB) |

Fan Hong, Siming Chen, Hanqi Guo, Xiaoru Yuan, Jian Huang, Yongxian Zhang
Visual Exploration of Ionosphere Disturbances for Earthquake Research.
In Proceedings of SIGGRAPH Asia '17 Symposium of Visualization (Honorable Mention for Best Paper Award), Bangkok, Thailand, Nov. 27-30, 2017.


| Paper | pdf (6.6 MB) |

Min Lu, Siming Chen, Chufan Lai, Lijing Lin, Xiaoru Yuan
Frontier of Information Visualization and Visual Analytics in 2016.
Journal of Visualization, 20(4):667–686, 2017.


| Paper | pdf (1.7 MB) |

Min Lu, Jie Liang, Yu Zhang, Guozheng Li, Siming Chen, Zongru Li, Xiaoru Yuan
Interaction+: Interaction Enhancement for Web-based Visualizations.
In Proceedings of IEEE Pacific Visualization Symposium (PacificVis 2017), pages 61-70, Seoul, Korea, Apr.17-20, 2017.


| Paper | pdf (1.6 MB) | Video | mpeg4 (14.9 MB) |

Zhenhuang Wang, Siming Chen, Xiaoru Yuan
Visual Analysis for Microblog Topic Modeling.
Journal of Software, 2018, 29(4): 1115-1130 (ChinaVis'16), in Chinese.


| Paper | pdf (0.8 MB) |

Siming Chen, Shuai Chen, Zhenhuang Wang, Jie Liang, Xiaoru Yuan, Nan Cao, Yadong Wu.
D-Map: Visual Analysis of Ego-centric Information Diffusion Patterns in Social Media.
in Proceedings of IEEE Symposium on Visual Analytics Science and Technology (VAST'16), pages 41-50, Baltimore, USA, Oct. 23-28, 2016.


| Paper | pdf (18 MB) | Video | mpeg4 (16 MB) | Slides | ppt (54.6 MB) |

Xiaoru Yuan, Zhenhuang Wang, Zipeng Liu, Lijing Lin, Cong Guo, Siming Chen, Donghao Ren
Visualization of Social Media Flows with Interactively Identified Key Players.
in Proceedings of the Third Conference of China Visualization and Visual Analytics (ChinaVis'16), Changsha, China, Jul.21-23, 2016.


| Paper | Video | Slides |

Siming Chen, Xiaoru Yuan, Zhenhuang Wang, Cong Guo, Jie Liang, Zuchao Wang, Xiaolong (Luke) Zhang and Jiawan Zhang.
Interactive Visual Discovering of Movement Patterns from Sparsely Sampled Geo-tagged Social Media Data.
IEEE Transactions on Visualization and Computer Graphics (VAST'15), 22(1): 270-279,2016.


| Paper | pdf (12.2 MB) | Video | video (37.8 MB) | Slides | ppt (57.4 MB) | Preview Video | video (9.6 MB) |

Min Lu, Zuchao Wang, Xiaoru Yuan, Siming Chen, Tangzhi Ye.
Visual Exploration of Urban Data.
Communications of China Computer Federation (CCCF), Invited Paper, in Chinese, 12(8):32-39, 2016


| Paper | pdf (3.8 MB) |

Siming Chen, Cong Guo, Xiaoru Yuan, Fabian Merkle, Hanna Schaefer and Thomas Ertl.
OCEANS: online collaborative explorative analysis on network security.
in Proceedings of the Eleventh Workshop on Visualization for Cyber Security (VizSec'14), Pages 1-8, Paris, France, Nov.10, 2014.


| Paper | pdf (1.8 MB) | Video | mpeg4 (11.7 MB) | Slides | pptx (23.4 MB) |
Book Chapters

Gennady Andrienko, Natalia Andrienko, Fabian Patterson,

Siming Chen

, Robert Weibel, Haosheng Huang, Christos Doulkeridis, Harris Georgiou, Nikos Pelekis, Yannis Theodoridis, Mirco Nanni, Leonardo Longhi, Athanasios Koumparos, Ansar Yasar, Ibad Kureshi.

Visual Analytics for Characterizing Mobility Aspects of Urban Context. Urban Informatics. Springer, 2020

, Wenzhong Shi, Michael Goodchild, Michael Batty, Mei-Po Kwan, Anshu Zhang (Eds.)

| Paper |

pdf (2.2 MB)

|

Posters and Others

Junting Gao, Siqi Shen, Xingui Lai, QingHong Wang, Jiaqi Dong, Ziyue Lin, Lei Peng, Yijie Hou, Yuheng Zhao,

Siming Chen*

.

An Interactive Visualization System for Spatio-temporal Situation Awareness with Multi-data Fusion. in Proceedings of IEEE VIS

,

IEEE VAST Challenge 2021 - Award for Outstanding Comprehensive MC2 Submission.

| Paper |

pdf (3.1 MB)

| Poster |

pdf (1.1 MB)

|

Lei Peng, Yuheng Zhao, Yijie Hou, Qinghong Wang, Siqi Shen, Xingui Lai, Junting Gao, Jiaqi Dong, Ziyue Lin,

Siming Chen*

.

Mixed-Initiative Visual Exploration of Social Media Text and Events . in Proceedings of IEEE VIS

,

IEEE VAST Challenge 2021 - Award for Strong Human-in-the-Loop Analysis Methodology.

| Paper |

pdf (3.6 MB)

| Poster |

pdf (0.2 MB)

|

Yixuan Li, Tian Gao, Yang Shi, Nan Cao,

Siming Chen*

.

HoagsOLife: A Visualization of the Life Story of Dongpo. In Proceedings of IEEE Pacific Visualization Symposium (PacificVis'21), Storytelling Contest, Award Winner

| Movie |

mp4 (Bilibili)

|

Siming Chen

, Xing Gao, Jie Li, Gennady Andrienko, Natalia Andrienko.

Visual Analytics for Integrated Evolution of Physical and Cyber-Events: A Case of the World Cup in Social Media. in Proceedings of IEEE Symposium on Visual Analytics Science and Technology (VAST'19)

,

Honorable Mention for Best Poster Award.

| Paper |

pdf (3.4 MB)

| Poster |

pdf (10.5 MB)

|

Natalia Andrienko, Gennady Andrienko,

Siming Chen

, Dirk Burghardt, Alexander Dunkel, Ross Purves.

Geovisual analysis of VGI for understanding people's behaviour in relation to multifaceted context. in Abstracts of International Cartographic Association (ICA), 1, 10, 2019

| Paper |

pdf (0.72 MB)

| Slides |

pptx (14.7 MB)

|

Siming Chen

, Jie Li, Gennady Andrienko, Natalia Andrienko, Phong H. Nguyen, Cagatay Turkay.

Bridging the Gap between Visual Analytics and Storytelling: General Framework and Application to Social Media Data. in Proceedings of IEEE Symposium on Visual Analytics Science and Technology (VAST'18)

| Paper |

pdf (1.9 MB)

| Poster |

pdf (9.4 MB)

|

Siming Chen

, Jie Li, Natalia Andrienko and Gennady Andrienko.

TopicWave: Interactive Visual Analytics of Spatiotemporal Topics Distribution of People's Reactions to Events from Geo-tagged Social Media. In Proceedings of the 21th AGILE International Conference on Geographic Information Science (AGILE'18)

,

Best Poster Award

| Paper |

pdf (0.6 MB)

| Poster |

pdf (16.8 MB)

|

Phong H. Nguyen, Siming Chen, Natalia Andrienko, Michael Kamp, Linara Adilova, Gennady Andrienko, Olivier Thonnard, Alysson Bessani, Cagatay Turkay.
Designing Visualisation Enhancements for SIEM Systems.
in Proceedings of 2018 IEEE Symposium on Visualization for Cyber Security (VizSec'18) .


| Paper |

pdf (1.5 MB)

|

Phong H. Nguyen, Siming Chen, Natalia Andrienko, Gennady Andrienko, Olivier Thonnard, Cagatay Turkay.
Doing User Behaviour Analytics through Interactive Visual User Profiles.
in Proceedings of 2018 IEEE Symposium on Visualization for Cyber Security (VizSec'18) .


| Paper |

pdf (1.5 MB)

|

Qiusheng Li, Qi Ma, Xinyue Luan, Xin Huang, Zhuo Zhang, Kui Yang, Yin Zhao, Siming Chen.
An Open Data Source of Internal Threat Information inside a Company.
in Proceedings of the Fifth Conference of China Visualization and Visual Analytics (ChinaVis'18) , in Chinese, Honorable Mention Award for Best Poster.


| Paper | |

Lijing Lin,

Siming Chen

, Fan Hong, Chufan Lai, Shuai Chen, Xiaoru Yuan.

GraphLDA: Latent Dirichlet Allocation-based Visual Exploration of Dynamic Graphs. In Proceedings of IEEE Pacific Visualization Symposium (PacificVis'17)

| Paper |

pdf (0.7 MB)

| Poster |

pdf (16.7 MB)

|

Zhibang Jiang,

Siming Chen

, Shuai Chen, Yumiao Sun, and Xiaoru Yuan.

Ferment and Counter Revolution: A Visual Storytelling for "Gauze Event" in Social Media. In Proceedings of IEEE Pacific Visualization Symposium (PacificVis'17), Storytelling Contest

| Movie |

mp4 (13.7 MB)

| Poster |

pdf (10.3 MB)

|

Guozheng Li, Yu Zhang,

Siming Chen

, Haocheng Zhang, Jie Liang, Xiaoju Dong, Jinsong Wang, Xiaoru Yuan.

SignalTreeExplorer: A Multi-Tree Comparison System for Visually Exploring Time Sequential Communication Data. In Proceedings of IEEE Pacific Visualization Symposium (PacificVis'17)

| Paper |

pdf (1.3 MB)

|

Siming Chen

, Zhenhuang Wang, Jie Liang, Xiaoru Yuan.

Weibo Footprint: A Web-based Visualization System to Analyzing Spatial-temporal Movement of Geo-tagged Social Media Users. In Proceedings of IEEE Pacific Visualization Symposium (PacificVis'16)

| Paper |

pdf (9.4 MB)

| Poster |

pdf (42.5 MB)

| Demo |

Online Demo

|

Yining Nie,

Siming Chen

, Xiaoru Yuan, Zhimin Huang, Ka-Wai Chan.

China's Property Market Visual Report: An Interactive Web-based Narrative Visualization for Data Journalism. In Proceedings of IEEE Symposium on Information Visualization (InfoVis'16)

| Paper |

pdf (1.2 MB)

| Poster |

pdf (12.1 MB)

| Demo |

Online Demo

|

Min Lu, Jie Liang, Zongru Li,

Siming Chen

, Xiaoru Yuan.

Filter+: Interaction Argument for Web-based Visualizations In Proceedings of the third Conference on China Visualization and Visual Analytics

, 2016.

Best Poster Award

.

| Paper |

pdf (2.2 MB)

| Video |

video (9.1 MB)

|

Siming Chen

, Zuchao Wang, Xiaoru Yuan.

Behavior Visual Analysis Supporting Spatial/temporal Data with Uncertainty. In Proceedings of IEEE Pacific Visualization Symposium (PacificVis 2015)

.

| Paper |

pdf (1.2 MB)

| Poster |

pdf (17.7 MB)

|

Siming Chen

, Xiaoru Yuan.

Interactive Visual Classification and Analysis on Network Activity. In Proceedings of IEEE Pacific Visualization Symposium (PacificVis 2015)

.

| Paper |

pdf (1.8 MB)

| Poster |

pdf (10.8 MB)

|

Zuchao Wang, Xiaoru Yuan, Tangzhi Ye, Youfeng Hao,

Siming Chen

, Jie Liang, Qiusheng Li, Haiyang Wang, Yadong Wu.

Visual data quality analysis for taxi GPS data

.

In Proceedings of IEEE Symposium on Visual Analytics Science and Technology (IEEE VAST)

, 2015

Honorable Mention for Best Poster Award

.

| Paper |

pdf (4 MB)

| Video |

Video (8.1 MB)

| Poster |

pdf (6.8 MB)

|

Xiaoru Yuan, Xin Zhang, Zhenhuang Wang, Cong Guo,

Siming Chen

, Donghao Ren, Jie Liang.

A Hybrid Approach to Support Microblog-based Geo-Visual Analytics. In Proceedings of IEEE Pacific Visualization Symposium (PacificVis 2015)

.

| Paper |

pdf (1.9 MB)

| Poster |

pdf (7.4 MB)

|

Siming Chen

, Cong Guo, Xiaoru Yuan, Jiawan Zhang, Xiaolong(Luke) Zhang.

MovementFinder: Visual Analytics of Origin-Destination Patterns from Geo-tagged Social Media. In Proceedings of IEEE Symposium on Visual Analytics Science and Technology (VAST)

.

| Paper |

pdf (3.88 MB)

| Poster |

pdf (28.9 MB)

|

Siming Chen

, Chenglong Wang, Zipeng Liu, Zhenhuang Wang, Zuchao Wang, Zhengjie Miao, Xiaoru Yuan.

Visual analytics support for collecting and correlating evidence for intelligence analysis. In Proceedings of IEEE Symposium on Visual Analytics Science and Technology (VAST)

.

| Paper |

pdf (11.7 MB)

| Poster |

pdf (16.7 MB)

| Slides |

ppt (18.2 MB)

|

Fan Hong,

Siming Chen

, Hanqi Guo, Xiaoru Yuan, Jian Huang, Yongxian Zhang.

Visual Analysis of Ionospheric Disturbance Hypotheses about Earthquake. In Proceedings of IEEE Symposium on Scientific Visualization (SciVis)

.

| Paper |

pdf (3.74 MB)

| Poster | pdf |

Siming Chen

, Zhenhuang Wang, Qingya Shu, Xiaoru Yuan.

Avianflu Visualization. Beijing Design Week, GeoCity Smart City-International Information Design Exhibition

, Beijing, China, 2013. September 26 - Octobor 13, 2013 (Design Exhibition).

| Demo |

Online Demo

|

Academic Awards

IEEE VAST Challenge Awards (Two Mini Challenge Awards), IEEE VIS'21

Winner of Storytelling Contest, IEEE PacificVis'21

Honorable Mention for Best Poster Award, IEEE VAST'19

Best Paper Award, EuroVA'19

Best Survey Paper Award, ChinaVis'19

Best Paper Award, EuroVA'18

Best Poster Award, AGILE'18

Honorable Mentional for Best Poster Award, ChinaVis'18

Best PhD Thesis Award, Beijing Society of Image and Graphics (GSIG), 2018.

Top Ten Students with Academic Research Honor, EECS, Peking University, 2017.

Honorable Mention for Best Paper Award, SIGGRAPH Asia'17 Symposium of Visualization

Honorable Mention for Best Paper Award, ChinaVis'16

Best Poster Award, ChinaVis'16

Honorable Mention for Best Poster Award, IEEE VAST'15

Yu Zhang, Guozheng Li, Chufan Lai, Qiangqiang Liu, Shuai Chen, Lu Feng, Tangzhi Ye,

Siming Chen

, Ren Zuo, Zhuo Zhang, Zhanyi Wang, Xin Huang, Fengchao Xu, Li Yu, Shunlong Zhang, Qiusheng Li, Xiaoru Yuan.

STAD-HD: Spatial Temporal Anomaly Detection for Heterogeneous Data through Visual Analytics.

In Proceedings of IEEE Symposium on Visual Analytics Science and Technology (VAST Challenge)

,

Outstanding Comprehensive Solution Award

, 2016.

| Paper |

pdf (1.5 MB)

| Video |

Video (11.6 MB)

|

Tangzhi Ye, Youfeng Hao, Zhenhuang Wang, Chufan Lai,

Siming Chen

, Zongru Li, Jie Liang and Xiaoru Yuan.

Behavior analysis through collaborative visual exploration on trajectory data

In Proceedings of IEEE Symposium on Visual Analytics Science and Technology (VAST Challenge)

,

Honorable Mention for Good Support for Flexible and Collaborative Analysis

, 2015.

| Paper |

pdf (2.9 MB)

| Video | video |

Siming Chen

, Zuchao Wang, Zipeng Liu, Zhenhuang Wang, Chenglong Wang, Zhengjie Miao and Xiaoru Yuan.

MovementFinder: Multiple filters for spatial temporal visual analytics.

In Proceedings of IEEE Symposium on Visual Analytics Science and Technology (VAST Challenge)

,

Award for Excellent Comprehensive Visual Analysis System

, 2014.

| Paper |

pdf (1.70 MB)

| Video |

Video (8.1 MB)

|

Chenglong Wang,

Siming Chen

, Zhengjie Miao and Xiaoru Yuan.

Story Explorer: A Visual Analysis Tool for Heterogeneous Text Data.

In Proceedings of IEEE Symposium on Visual Analytics Science and Technology (VAST Challenge)

,

Award for Excellent Detailed Analysis

, 2014.

| Paper |

pdf (0.8 MB)

| Video |

Video (18.9 MB)

|

Zipeng Liu, Zhenhuang Wang,

Siming Chen

, Zuchao Wang, Zhengjie Miao and Xiaoru Yuan.

A Platform For Collaborative Visual Analysis on Streaming Messages.

In Proceedings of IEEE Symposium on Visual Analytics Science and Technology (VAST Challenge)

,

Award for Excellent Collaborative Streaming Analysis

, 2014.

| Paper |

pdf (1.86 MB)

| Video |

Video (54.8 MB)

|

Siming Chen

, Fabian Merkle, Hanna Schafer, Hongwei Ai, Cong Guo, Xiaoru Yuan and Thomas Ertl.

AnNetTe - Visual Analytics for Network Security Data.

In Proceedings of IEEE Symposium on Visual Analytics Science and Technology (VAST Challenge)

,

Award of Outstanding Situation Awareness

, 2013.

| Paper |

pdf (0.8 MB)

| Poster |

pdf (43.9 MB)

| Video |

Video (49.4 MB)

| Slide |

PPT (23.7 MB)

|

Professional Services

Conference Organizing Committee Members

Poster Co-Chair, IEEE Pacific Visualization Symposium (PacificVis), 2021-2022

Data Challenge Chair, ChinaVis, 2018 - 2021

Workshop Co-chair of VGI Geovisual Analytics Workshop, International Symposium on Big Data Visual and Immersive Analytics (BDVA), 2018

Publicity Chair, IEEE Pacific Visualization Symposium (PacificVis), 2017

Conference Program Committee Members

IEEE VIS, 2020 - 2021

Eurographic/IEEE-VGTC Symposium on Visualization (EuroVis), 2022

The European Conference on Machine Learning and Principles and Practice of Knowledge Discovery in Databases (ECML-PKDD), 2020

IEEE Pacific Visualization Symposium (PacificVis), 2020-2022

IEEE VIS, Short Paper Track, 2019 - 2021

IEEE Pacific VAST Workshop, 2019

IEEE Pacific Visualization Symposium Short Paper (PacificVis Notes), 2018 - 2020

China Visualization Conference (ChinaVis), 2018 - 2021

IEEE Symposium on Visualization for Cyber Security (VizSec), 2015 - 2020

International Symposium on Visual Information Communication and Interaction (VINCI), 2020

Editoral Board

Visual Informatics, Elsevier, 2021 -

Chip, Elsevier, 2021 -

Reviewers (Journal)

Transactions on Visualization and Computer Graphics (TVCG), IEEE, 2015 - 2021

Transactions on Intelligent Transportation Systems (T-ITS), IEEE, 2018 - 2020.

Transactions on Intelligent Systems and Technology (TIST), ACM, 2017 - 2019.

Transactions on Interactive Intelligent Systems (TiiS), ACM, 2017 - 2019.

Transactions on Computational Social Systems (TCSS), IEEE, 2020 - 2021.

International Journal of Geographical Information Science, Taylor&Francis, 2018 - 2019.

International Journal of Location-based Services, Taylor&Francis, 2019.

Transactions on Big Data, IEEE, 2019-2020.

Transactions in GIS, Wiley Online Library, 2019.

Geographical Analysis, Wiley Online Library, 2019.

Computer Graphics and Applications (CG&A), IEEE, 2017-2020.

Journal of Visualization, Springer, 2016-2020.

Journal of Visual Language and Computing (JVLC), Elsevier, 2016 - 2018.

Information Visualization (IV), SAGE Publications, 2016 - 2019

The Visual Computer, Springer, 2019 - 2021

Computers & Graphics, Elsevier, 2016 - 2018

Multimedia Tools and Applications, 2019

Cryptography, 2018

Journal of Computer-Aided Design & Computer Graphics, China Computer Federation, 2019-2020

Tsinghua Science and Technology, Journals of Tsinghua University Press, 2019

Reviewers (Conference)

IEEE Visual Analytics Science and Technology Conference (VAST), 2016 - 2019

IEEE Information Visualization Conference (InfoVis), 2016 - 2020

IEEE Scientific Visualization Conference (SciVis), 2016 - 2017

Eurographic/IEEE-VGTC Symposium on Visualization (EuroVis), 2015 - 2020

IEEE Pacific Visualization Symposium (PacificVis), 2016 - 2019

ACM Conference on Human Factors in Computing Systems (CHI), 2016 - 2020

Digital Humanities, 2019

DIEEE/ACM International Conference on Advances in Social Networks Analysis and Mining (ASONAM), 2019

ACM conference on Designing Interactive Systems (DIS), 2016

China Visualization and Visual Analytics Conference (ChinaVis), 2016 - 2017

IEEE Symposium on Visualization for Cyber Security (VizSec), 2015 - 2017

IEEE VAST Challenge, 2015 - 2017

ChinaVis Data Challenge, 2016, 2018

Activities

2016, Volunteer of IEEE VIS (VAST, InfoVis, SciVis), Baltimore, USA.

2015, Volunteer of IEEE VIS (VAST, InfoVis, SciVis), Chicago, USA.

2015, Finalist and Best Presentation Award in Huawei-Cup National Innovation Challenges, Huawei Corp., Shanghai, China, 2015

2014, Volunteer of IEEE VIS (VAST, InfoVis, SciVis), Paris, France.

2014, Volunteer of 1st Conference of China Visual Analytics (ChinaVA), Beijing, China.

2013, 2nd Runner-up for the Academic Speech Contest, Peking University, China

2013, Volunteer of World Geospatial Developers Conference (WGDC), Beijing, China.

2012, Volunteer of China Interaction Design Experience Day (IXDC), Beijing, China.

2011, Volunteer of the Seventh Joint Workshop on Machine Perception and Robotics (MPR), Beijing, China.

2010, Leader volunteer of Shanghai EXPO 2010, Shanghai, China.

2010, Second Runner-up team of Fudan University - University College Dublin "iShamrock Software Competition 2010".

2010, Social activity award by Fudan University of "Investigation of of Economic Storm" project, Chongqing, China.

2008 - 2009, Vice-president of Club of Poetry, Fudan University, Shanghai, China.

Personal

Last Modified:

&copy 2020, Siming Chen